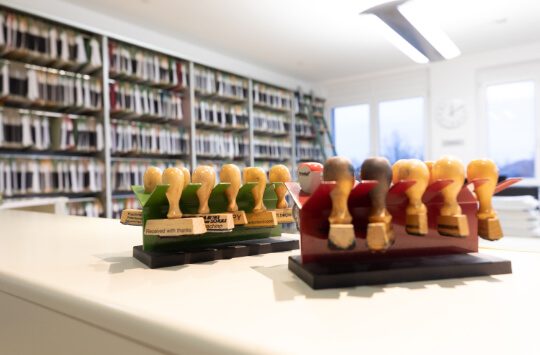 The firm was founded in 1968 by Patent Attorney Heinz H. Puschmann. In 1994 he joined forces with patent attorney Uwe R. Borchert to form a partnership. In the following years, Patent Attorney Markus J. Kaiser and Patent Attorney Florian Klettner joined the firm as partners. Since then, the firm has been operating under the name of Partnerschaft mbB and appears to the outside world under the brand "patcare".
Through a careful but constant admission of new colleagues, cooperation partners and employees, the firm has developed into a modern, supra-regional and internationally active service company.
We guarantee competent support, constantly updated expertise and the flexibility to react to new needs and requirements. Memberships and cooperation in professional associations enable us to recognize new trends in legislation and jurisdiction at an early stage, which we use in the interest of our clients.
Our website offers you an overview of the location of our law firm as well as information about our individual areas of activity and services.
Our range of services covers the entire protection of industrial property rights, in particular services in the fields of patents, trademarks, utility models and design, including European and international proceedings, as well as the law governing employee inventions.
Due to the local proximity to the European Patent Office as well as to the German Patent and Trademark Office and the Federal Patent Court, we can easily get in touch with their employees personally. We use a modern, future-oriented technical infrastructure, including sophisticated patent management software, which makes it possible to offer first-class services at competitive prices.
Since the international success of our firm is based on a personal and continuous interaction with our clients, we invite you to contact us personally.